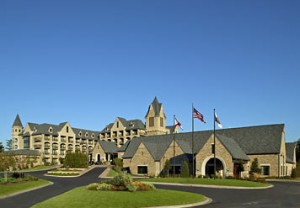 Every military member has a secret weapon when it comes to finding great hotel bargains:  it's called government rate.
For instance, this summer I traveled from South Carolina to Texas for a school. Based on the distance, I knew I wanted to stay one night in Birmingham, AL. Here's what I did to find a great hotel near Birmingham:
1. Enter the planned city into TripAdvisor
2. After reading reviews I chose to check rates for the Renaissance Ross Bridge Golf Resort & Spa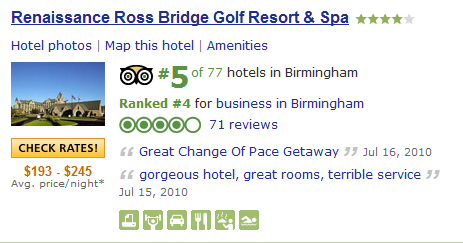 3. Visit the hotel web site and look up their government rate and availability (if you can't check online, then call)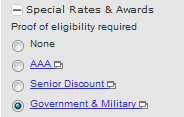 The advertised rate on Trip Advisor was $193, but our government/military rate is $92!

4. Check fees to ensure the rate is not just a tease
Luckily parking was free.  Taxes and fees came out to $12, so my total for each night was $104.88.
Warning:  Some higher-end hotels make a killing on parking, internet, and service fees. Know what they are before you make a reservation.  In general, expect to pay high parking fees in any big-name hotel located in the middle of a congested city.
5. Make a decision based on total rate vs. quality
This hotel was a no-brainer.  It was one of the nicest hotels we've ever stayed in.  We didn't want to leave.
Deals like this are everywhere.  But you have to dig around to check the rates.  Be optimistic and go for the best hotel, you just might get it for cheap!